Decision science. Decision strategy. Decision analytics.
by

Tallgrass

February 19, 2021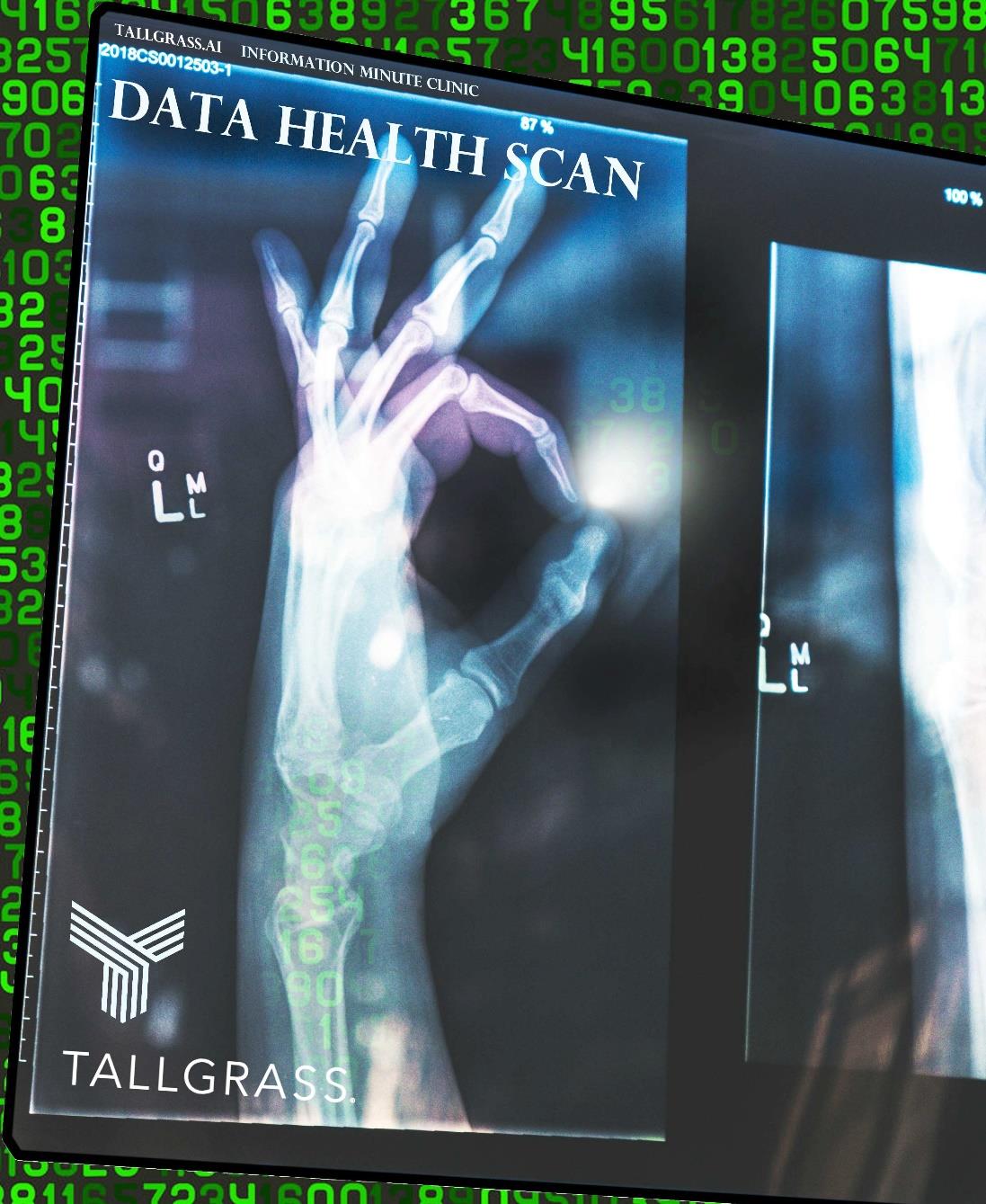 Today, there are many ways to describe decision-making. While these new terms are in-vogue, they typically fail to address the fundamental requirements that enable business leaders to make decisions.
In consulting for dozens of companies, I find it extremely rare for data health to be a known commodity. In fact, I often ask business leaders for confirmation of the health and bias in the data sets used to make decisions – and I receive a blank stare. The most precious commodity at every single business on the planet is data health.
Data health should include two factors: bias and integrity. Data bias is not human bias but is often caused by humans redefining data points or suddenly equating two differing data points as the same thing. Data integrity must be measured based on rules. When the range for a metric can only be 20-40 and your data point comes in at 12, something is wrong.
I usually find that data collection and data tables are operating on auto-pilot. As a result, when something does go wrong with the collection process it is often not caught until a leader is looking at a dashboard and complains that this trend cannot be correct. Someone must look at the data. Many times, this occurs weeks or months after the problem first occurred and several decisions have already been made in error (unknowingly).
The antidote for data health issues is Data Health Insights available from Tallgrass.ai. Bias and integrity are scored based on strict rules and insight reports are provided to all leaders to ensure that data health is transparent within the business. Many companies create a conflict for their own IT team by holding them accountable for data integrity. Tallgrass.ai tools are commonly preferred because we are an unbiased third-party, able to bring light to data problems . . . and sunshine is the best sanitizer!
Once data health has been addressed, the rate at which business leaders can make fact-based, sound decisions depends upon tribology. Okay. That's not a common term. If you're not familiar, it's the study of friction. You might ask what does friction have to do with business decision-making? That's a fair question.
Whether anyone is willing to admit it or not, I've seen business leaders make most of their decisions based on the difficulty of executing the decision. The more friction a decision may cause within the business the less likely that course will be selected – even if it's the best course for the business to pursue.
As a result, business leaders usually choose the "safest" course of action rather than the "best" course. Companies are left vulnerable and weakened. Customers are frustrated and looking for options.
Bad outcomes are avoidable for businesses who choose to reduce friction with Tallgrass.ai BI-Qubes with the 'Alert-Prescribe-Comply' feature. Instead of creating friction by asking managers and supervisors to monitor compliance to strategic decisions, BI-Qubes automate the process of capturing process activities and apply a compliance score. Leaders suddenly see a more complete picture of the real customer experience because they now know how compliant their processes are to their strategic decisions.
Alerts are provided to managers and any leaders who need to know when a process is operating outside the boundaries set by leadership. Prescriptions are provided to those middle-managers to provide understanding of what needs to be done to return processes to compliance.
Fully implemented, Tallgrass.ai Data Health Insights and BI-Qubes create a manager and senior leader utopia. Tailored dashboards offer business insights that are highly credible and offer leadership the highest confidence in fact-based decision-making. When questions occur, leaders can drill-down into data points on their dashboards to see detailed information, even down to the serial number or transaction level, to confirm their confidence in the data.
While the "big-data" guys try to impress with their fancy words, big promises, and huge cloud prices, Tallgrass.ai has proven to be the common-sense alternative to help business leaders achieve actual bottom-line results.
Broadband, telecom, managed IT, managed print service, high-SKU retailers, and more business types  benefit from Tallgrass.ai technology and most are reducing their overall data costs. You have no risk by clicking the "Schedule a Call" button and talking to us about your situation.